by Adam 

Bruns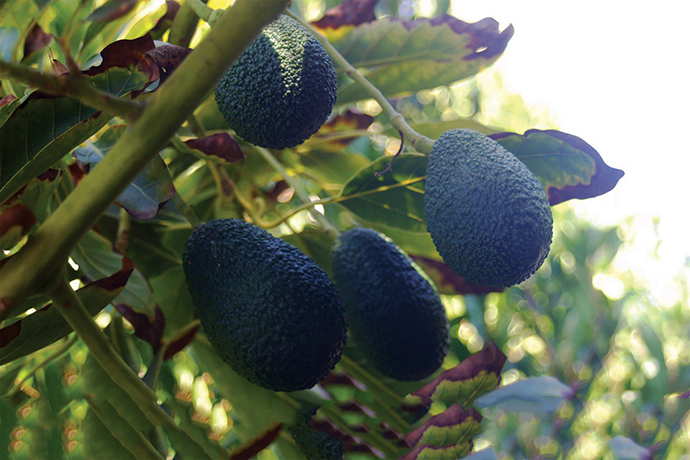 Farmers face a dilemma: Synthetic fertilizer overuse has worn out the very soil it's meant to enhance, often leading to a self-perpetuating cycle that means even more fertilizer applied to less and less arable land. The soil retains less water, continues to degrade, and agricultural pollutant runoff leads to ugly phenomena like "the dead zone."
"Look at the mouth of the Mississippi River, and you'll see about a million acres of something that looks like chocolate milk," says Wayne Wade, co-founder and president of Bio Soil Enhancers, Inc. (BSEI), based in Hattiesburg, Mississippi. It's an algae buildup caused by accumulated nutrient runoff.
Meanwhile, the world's food consumers — i.e. all of us — face our own dilemma. Even as we face dwindling water and land resources for growing food crops, by 2050 we need to grow about twice as much to sustain ourselves.
Enter SumaGrow, a product developed by Wade and BSEI Co-founder and CEO Louis Elwell, III, from their work in microbial remediation for the waste management industry. It increases water retention of the soil, fosters crop productivity improvement of up to 20 percent, allows farmers to reduce fertilizer use by up to 50 percent, and helps grow food that tastes better. It won the Google-sponsored "Solve for X" competition. And when it won the award for product design and global marketing potential, John Mackey, co-founder and co-CEO of Whole Foods Market, said, "We are talking about disrupting agriculture across the entire planet. I think that is a pretty good opportunity."
Growth Medium
SumaGrow is the seed of a Mississippi company with rich global export and commerce connections: BSEI received Mississippi's Governor's Award for Excellence in Exporting in 2013 and 2015, and was ranked second and fourth, respectively, on the 2013 and 2014 Inc. 500 lists of fastest growing private U.S companies in manufacturing.
Housed in a production, lab, testing and headquarters complex that used to be a Sears warehouse and a Baptist church, BSEI recently expanded its R&D capabilities through The Accelerator, a tech-driven business incubator founded by the University of Southern Mississippi. In 2017, Mississippi public universities received $420.7 million in external research funding, which supported 2,407 projects.
Aimee Murry, BSEI's public relations & marketing communications manager, says the state continues to help BSEI and others grow their global business ties, from new leads in Central and South America to Israel, several African nations and Vietnam, which today is home to BSEI's largest customer.
"The Mississippi Development Authority and Mississippi are top notch as far as vetting the companies on the ground before we get to that country," she says, "so when we go and meet business-to-business, it's a qualified meeting. That makes a big difference."
"They do a great job," says Wade of MDA's assistance to his team's trade missions abroad. "And we have one of the most supportive governors in the country when it comes to private business."
Murry says at a recent networking event at the U.S. embassy in Peru, one attendee asked an embassy official which other states did this sort of networking. His answer? Only Mississippi.
The company does its part too, bringing diplomatic, scientific and business people into Hattiesburg from around the world for training classes and meetings, and thus showing them what Mississippi has to offer.
Tastes Great
Elwell says the company's R&D with USM has helped in concrete ways, such as an alteration to SumaGrow's original formulation to increase shelf life. He calls The Accelerator "an intellectual resource, a good brain pool," as well as a place with certain equipment useful to both BSEI and a craft beer maker down the hall.
Mississippi State University in Starkville contributes too: Dr. Randall Smith of the Mississippi State Extension Service has been a lead investigator analyzing real-world data from growers utilizing SumaGrow.
Elwell thinks a potential new designation of "SumaGrown" could eventually be more valuable than being labeled organic.
"The most common testimonial is, 'These are the best-tasting tomatoes I've ever had,' " says Elwell. "We don't have enough inventory yet to put 'Sumagrown' on meaningful amounts of consumer product, but some growers are putting it on their packaging." Those happy customers include the respected Pigott family in Mississippi, known for their satsuma citrus.
The market for too long has valued shelf life and appearance more than nutrition. Now, says Elwell, there's a shift, driven by consumer awareness and demand for real food again. "We're trying to find a way for the farmer to get paid for better taste" as well as better nutrition, he says. Restoring soil to its rightful state seems to lead to restoring rightful taste as well. Watermelon growers can tell the difference. Animals can too: Cattle will munch all the Sumagrown grass before they eat conventionally grown grass.
And because SumaGrow allows plants to essentially grow to their genetic potential, the BSEI photo album is bursting with photos of prize-winning produce.
When the company moved into The Accelerator in 2017, its sales growth was even more dramatic than that of a SumaGrow-assisted crop: 220 percent. Will the firm see further expansion in its near future?
"Of course," says Wade. "We've been growing every year," says Elwell. The pattern of steady reinvestment is familiar in the state: Among the companies expanding with support from the MDA is General Atomics Electromagnetic Systems, with a $20-million investment in Shannon that represents the laser manufacturing operation's 10th expansion in 13 years, and will boost the site's workforce to more than 300. Milwaukee Tool is expanding in Greenwood, Jackson and Olive Branch, investing $33.4 million and creating 660 jobs. It's the company's fourth expansion investment in the state in six years.
As for BSEI, even the fertilizer companies are starting to see its value, which Wade and his partner describe in a way that serves as an apt metaphor for good economic development:
"The more organic the soil is, the less erosion you're going to have," Wade says of the company's flagship product. "We're actually improving the soil," adds Elwell.
BSEI is the prize-winning fruit of the organic business ecosystem cultivated by the state of Mississippi, as it harvests a diverse crop of innovative firms.